GoWebsite.com provides Domain Registration, Website Hosting,
On-Line Shopping Carts, Merchant Accounts, Wordpress Hosting, Email,
Security Certificates & many other Website Products all with Free setup!
Speak with us anytime: 480-624-2500.

Website Hosting

A powerful cloud infrastructure that's fast, reliable & easy to use. App installs are just a click away. We have your hosting needs covered, with applications like WordPress, Joomla! & zencart to enhance your site.

Unlimited bandwidth
Now with cPanel® for Linux®
24/7 support and security monitoring
MySQL, Email, FTP, Statistics included
Website Builder

Get online. Grow your business with intuitive navigation, templates, and drag-and-drop functionality, your site will be up and running in minutes. No technical skills or coding required.
More Information

Over 300 templates with 2,000+ designs
FREE customizable mobile site
28,000 FREE stock photos
More than 70 pre-built web templates
Make Money Now

With the

hottest

reseller plan going

Let GoWebsite.com put you in the domain name registration and Internet business.
We provide: products, support, and a website. So take your business live on the Internet and start earning money TODAY!

Free software including Website Builder

You can Customize your own Storefront

Best Buy Rates, sell over 50 web products
Hosting, SSL & Deluxe Email are included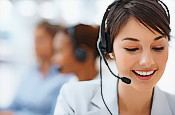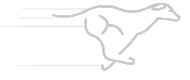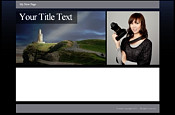 Your Website begins with a great Domain Name!
GoWebsite.com
Products to Speed You on Your Way:
Domain Names

Register a domain and receive free extras.

Get one year free when you transfer domains.

Speak to your audience in their own language.

Prominent visibility for your domain name's Whois listing.

Keep domain WHOIS contact information private.

Gain visitors' trust and confidence.
Website Hosting & Storage

Fast, secure, powerful hosting, now with cPanel® for Linux® -

What is cPanel?

Ideal for personal or business websites.

Make the most of your WordPress blog.

Ultimate control & performance.

Performance of a virtual private server for less.

Store, back up and share files online.
Security

Improve your site's availability and security

Secure personal data & transactions.

Defend your site against hackers.

Protect your software with your own digital signature.

Keep your site safe and always online.
Business & Marketing Solutions

Everything you need to sell online

Sell products on the Internet.

Create stunning spam-free emails.

Accept credit cards on any online store.

A complete SEO optimization tool to help attract visitors.
Web Design Services

Let our experts create, host and update your dream site.

Includes hosting, marketing tools & more.

Get a terrific-looking online store.
Email & Productivity

Handy tools to get more done

Secure email with a memorable address.

Affordable, business-class email plans.

Keep yourself or your group on schedule.

An easier way to send and receive faxes.
GoWebsite.com offers Domain Registration and Website Builder to host a successful and affordable website.
If you are an experienced website developer, you may appreciate the value of our services including discount Domain Registration, WHOIS Privacy Protection, Web Hosting, Email Accounts, On-Line Store, Merchant Accounts for Websites and Search Engine Optimization (SEO) Tools. If these terms are not familiar to you, please contact us and we'll be happy to help.
Our commitment is to work with our customers, to answer questions and explain the process. You may want to begin by registering a Domain Name for your site. Having a website can help you keep in touch with your family and friends, or customers of your business, sell your products or services, improve your customer service by giving your customers a way of finding your company.
While a Domain Name alone is not a website, it may be the most challenging step. Ask us for some ideas based on your website's description. If the name you like is already taken, check the expiration date to see if it is in the process of expiring. GoWebsite.com has a domain backordering service that may be able to grab it the day it's deleted from the registry.
If you goal is to host an on-line store and accept credit cards, you may be interested in Quick Shopping Cart where you can build and publish a stand-alone store or add one to an existing site - no matter where it's hosted. Merchant Accounts will authorize credit card purchases, process them and deposit the proceeds into your account.
GoWebsite.com has a variety of economical hosting options. We also offer Website Builder, an on-line template-based development package which will allow you to create your own site without any previous experience and it includes an E-mail account. Website Builder is available in 5, 10 or unlimited pages.
If you have a web designer or use your own development software, our economy hosting plans or dedicated servers offer the best value in the industry with databases, language support, high performance hardware, generous bandwidth & total control. You may register any of our hosting services for as short as 2 months and there is never a setup fee.

Contact: questions@GoWebsite.com or call us anytime at: (480) 624-2500